Representing Clients in Maryland's State and Federal Courts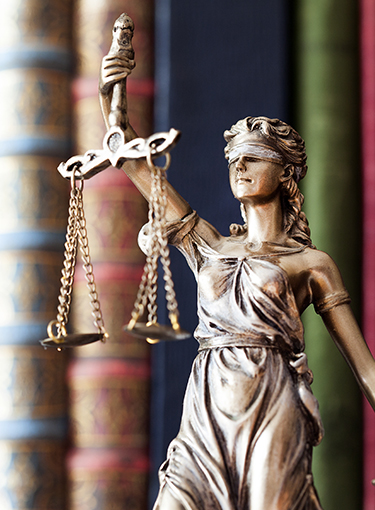 Litigators at Royston, Mueller, McLean & Reid, LLP represent individual and corporate clients in all federal and state courts, orphans' courts, and administrative agencies throughout the state of Maryland and Washington, DC.  An aggressive, well-trained, and resourceful litigation team has always been a cornerstone of the firm's practice.  Our success has earned the firm accolades from clients and co-counsel as well as adversaries.
Our trial attorneys and support staff handle a broad range of civil and criminal cases, including—
Complex commercial and contract matters
Products liability and toxic tort actions
Personal injury cases
Real estate

Eminent domain
Criminal defense
Divorce and family issues
Probate and will contests
Our criminal defense attorneys represent individuals and businesses in all types of federal and state criminal matters, including white-collar crimes and fraud.  In circuit and district courts throughout the state, our family law practitioners help to resolve issues of—
Divorce
Property disposition
Adoption

Child custody
Support
Domestic violence

Guardianship
Juvenile delinquency and placement
Many of the state's circuit court judges rely on our attorneys to provide representation to children in difficult and complicated cases.
EXPERIENCE IN AND OUT OF COURT
Not all cases that are filed in court go to trial.  In fact, most cases settle out of court.  Your trial attorney must know how to negotiate as well as litigate.  At Royston, Mueller, McLean & Reid, LLP, our litigation attorneys represent clients in all phases of trial preparation as well as in negotiation, mediation, and arbitration.  We discuss all of your options with you, including alternative dispute resolution, before you step foot in a courtroom.  When a case cannot be resolved out of court, we are prepared to pursue matters in jury and non-jury trials, as well as appeals when necessary.
PUT BALTIMORE COUNTY'S EXPERIENCED LITIGATION ATTORNEYS ON YOUR SIDE
For more than 50 years, Maryland's families, businesses, and individuals have been trusting Royston, Mueller, McLean & Reid, LLP to represent them in court.  Contact us whenever you are considering pursuing or facing the prospect of defending a civil lawsuit or criminal prosecution.
Search for attorney by name