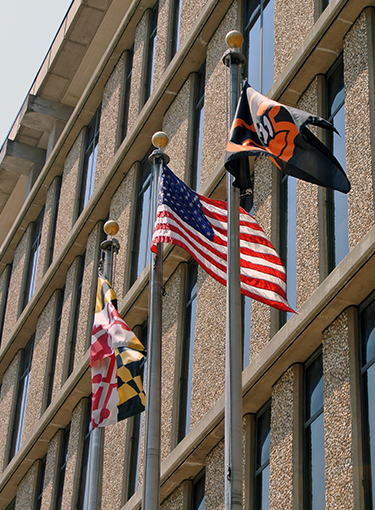 Successfully acquiring and disposing of real estate in Maryland is one thing.  Successfully using your land for its highest and best purpose is something else.  Royston, Mueller, McLean & Reid, LLP provides representation and advice on a full range of land use and local government legal issues, including—
Zoning and land use restrictions
Community development
Smart growth planning
Non-conforming use

Eminent domain and takings
Environmental impact and contamination
Nuisances
Our real estate and land use attorneys defend your rights when your ownership or use of your land is threatened, as in condemnation and eminent domain proceedings.  And we help you anticipate and prepare to deal with zoning changes by participating in local government proceedings before the Zoning Commissioner, Hearing Officer, and Board of Appeals.  Our long-term involvement in the Baltimore Metropolitan Area has given us a recognized presence in zoning and land use matters.  When necessary, our litigation attorneys challenge local government agency decisions in court.
YOUR LAND USE AND LOCAL GOVERNMENT LAW FIRM IN BALTIMORE COUNTY
From our offices in Towson, Royston, Mueller, McLean & Reid, LLP represents real estate developers, owners, and individuals in Baltimore County and throughout Maryland.  Put more than 50 years of legal experience on your side.  Contact us for help in resolving your legal issues regarding land use, planning, and local government law.
Search for attorney by name