Representing Successful Businesses in The Mid-Atlantic States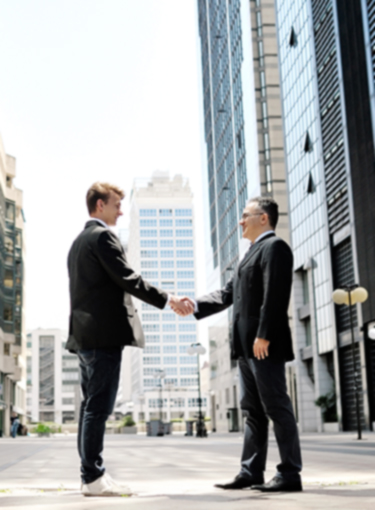 Since its inception, the business and commercial lawyers at Royston, Mueller, McLean & Reid, LLP have provided transactional representation to—
Lending institutions
Contractors
Real estate developers

Industry
Business ventures
Entrepreneurs
From business start-up to sale, termination, or liquidation of a business, our attorneys help you negotiate the terms that are necessary to a successful operation or transition.  We help you navigate the regulatory pitfalls involved in your business at the time of—
Restructuring
Disposition
Accurate and proper documentation is crucial to achieving your business goals.  Our business department provides daily counsel to businesses in all of the important legal facets of a successful operation, such as—
Employment and compensation
Labor laws

Retirement plans
Tax ramifications

Corporate filings
Regulatory compliance
Your legal agreements and forms define your business and how it manages its employees, customers, suppliers, owners, investors, and lenders.  Your documents must accurately reflect what you do and how you do it.  Our business and commercial lawyers can make that happen.
SUCCESSFUL BUSINESS AND COMMERCIAL ATTORNEYS FOR MORE THAN 50 YEARS
As Baltimore County's oldest law firm, Royston, Mueller, McLean & Reid, LLP has earned the trust and respect of business people throughout Maryland.  Whether your business operates as a sole proprietorship, a partnership, or a corporation, contact us to make your transactions legal and successful.
Search for attorney by name