Maryland Business and Tax Law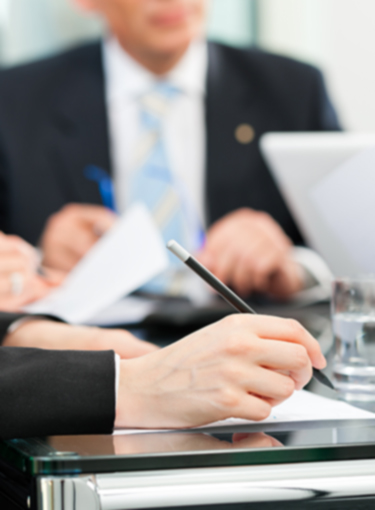 Doing business in Maryland has many advantages.  Our proximity to the nation's capital and financial centers is convenient.  Our state's assistance to new businesses and expansion of existing businesses can be helpful, too.  But to successfully establish and grow a business, or to obtain governmental cooperation and assistance, records need to be kept, taxes need to be paid, and compliance with all tax and industry regulations must be shown.
For more than 50 years, Royston, Mueller, McLean & Reid, LLP has been helping businesses grow and prosper.  Whether your business operates as a sole proprietorship, partnership, or corporation, our business and tax lawyers help you prepare and file the necessary organizational papers, obtain licenses, and set up tax accounts.
Your business might need to file annual or quarterly income tax returns, or merely information returns.  In addition, you need to consider all of the following types of federal, state, and local business taxes—
Social Security and Medicare
Federal income tax withholding (FICA)
Federal unemployment (FUTA)

Excise
Sales and use
Personal and real property
By being proactive, based upon your business plan and needs, our business and tax attorneys help you avoid pitfalls and prepare your business to succeed.
PROFESSIONAL AND PERSONALIZED BUSINESS AND TAX ADVICE
To limit the liability of business investors and owners, you may want to consider forming a corporation, or a limited liability partnership or company.  Over time, as your business grows and needs change, you may want to convert from one business form to another.
Regardless of the size, age, or type of your organization, our attorneys help you determine the best form for your business entity, depending on your business goals and tax consequences.  We help you draft and file the necessary charters and applications.  And if the government challenges your status or a filing, we represent you in administrative hearings or in court.
FULL SERVICE BUSINESS AND TAX LAW FIRM IN BALTIMORE COUNTY
Take advantage of all Maryland has to offer a business.  Contact us for experienced legal assistance in forming and growing your successful business today.
Search for attorney by name