More than half a century of legal experience in Baltimore, MD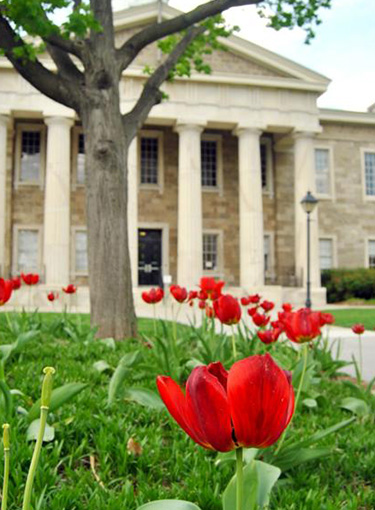 On July 1, 1956, Kenneth C. Proctor, Carroll W. Royston and H. Anthony Mueller formed a law firm under the name Proctor, Royston & Mueller.  The firm's formation consolidated the expertise and experience of its founders, enabling them to provide complete legal services to the clients they had represented individually.  Since its inception, our firm has built on this strong foundation.  One measure of our success is that many original clients are still with the firm.
A tradition of integrity, experienced legal representation, and service to the mid-Atlantic states
In 1965, Kenneth C. Proctor withdrew from the firm to accept the governor's appointment to serve as associate judge of the Circuit Court for Baltimore County.  Elevation to the bench is an honor for any attorney, as well as the attorney's law firm.  During those early years, the firm quickly grew in size, reputation, and scope of practice.  Today, we are a full service firm, providing representation and advice in a broad range of practice areas, including—
Much of our history and development has followed the economic growth of Baltimore County during the past five decades.  This period has witnessed the transition of the county from a rural and suburban bedroom community to a dynamic economic center of new towns, regional malls, and business and industrial parks.
Geographically, our firm has remained in the center of that growth, moving in 1968 to its current location in the Royston Building at 102 W. Pennsylvania Avenue.  The firm's growth has enabled us to expand our representation of clients throughout the middle Atlantic states and, in some instances, across the country.
Our attorneys' reputations for outstanding legal ability and professional ethics, as reflected by the confidential opinions of members of the bar and judiciary, have earned the firm the coveted rating of AV® Preeminent™ Peer Review RatedSM by Martindale-Hubbell®.  Today, Royston, Mueller, McLean & Reid, LLP looks forward to continuing its tradition of excellence as Baltimore County's oldest law firm.
Your full service Maryland law firm
Whether you need personal legal assistance or representation of your business, Royston, Mueller, McLean & Reid, LLP has the legal talent, experience, and resources to get the job done.  Contact us to schedule a consultation at our offices, conveniently located in Towson, Maryland.